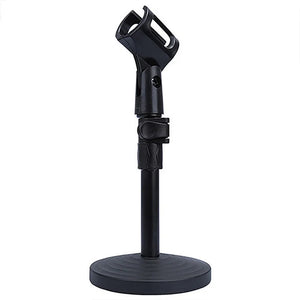 Description:
• This microphone stand is special designed for heavy-duty carry.
• The product is good for use in the conference room, church, and other public places.
• The microphone clip is made of hard plastic to hold the handheld microphone.
• Black iron base; black shaft; black microphone clip.