KZ AS16
16 UNITS BALANCED ARMATURE EARPHONES
Reference-level high-order Hi-Fi, 16 units balanced armature earphones bring you near-real auditory experience on the spot.
The KZ AS16 has a sensitivity of 1 kHz is 7-8 dB higher than that of traditional dynamic earphones, and the high-frequency sensitivity is more than 200% higher than that of conventional earphones. The distortion rate is less than one-third of the conventional entry-level earphones.
Professional Industrial Design
Three-channel Acoustic Duct Structure
We optimized the three-frequency performance to make a sound more transparent and balanced.
Three-channel transmission of sound and airflow channels using integrated internal acoustic design.
Low-frequency sound tube
Mid-frequency sound tube
High-frequency sound tube
The Uncompromising Pursuit Of Sound Quality Motivates Us To break Through Conventional Acoustic Design Constantly
The new 31736 customized version of the dual array high frequency balanced armature Scheme
High precision assembly makes the unit lighter, The one-piece "armature + drive rod" structure is more stable, and the distortion rate is lower.
Professional Excellent Electronic Frequency Division Tuning Technology
Bring an all-round powerful sound deoxidization effect
Under the PCB electronic frequency divider action, the connection between high-mid and low tones is smooth, and the distortion is less. No matter what music you listen to, every detail will be carefully restored.
Ergonomic Cavity Design
Correct wearing can effectively isolate noise around 26dB
The custom-made cavity fits the auricle intimately for a comfortable fit and does not feel pain for long-term use. Physical noise reduction, reduce external noise interference and enjoy purer music.
Pluggable Wire Design
Optional Bluetooth Module Assembly - Switch to Bluetooth
earphones quickly
Dual Capacitor HD Call Microphone
Support standard (American standard) mobile phone HD call
Every Detail Is A Highlight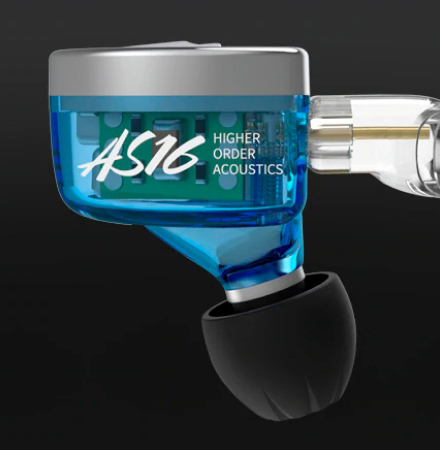 Elastomer Rubber with High Elasticity and Anti-Sound Leakage
Soft and comfortable, it fits snugly into the ear canal and provides a stable wearing feel. Highly elastic rubber effectively reduces sound leakage and makes the sound more directly transmitted to the eardrum.
Professional OFC Oxygen-free Copper cable scheme
Provide superior sound quality signal transmission, anti-interference, anti-pull, anti-corrosion, and other characteristics.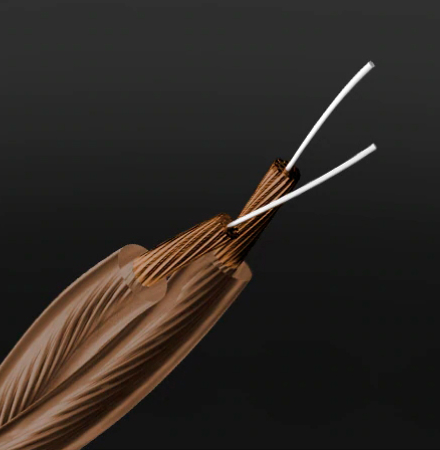 Specifications
Pin Type:
0.75mm gold plated
Plug Type:
3.5mm gold plated
Cable Material:
OFC Oxygen-free Copper
Drive Unit:
High-frequency balanced armature *4
Mid-frequency balanced armature *2
Bass-Frequency balanced armature *2